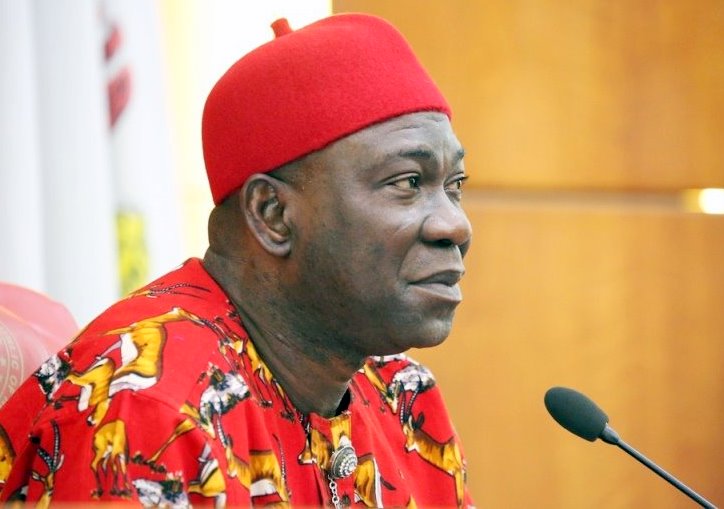 One lawyer for Enugu State Ogochukwu Onyema, and hin come from the same senatorial district of foma Deputy Senate President, Senator Ike Ekweremadu, go meet Fediral High Court for Enugu make dem put vacant position for Ekweremadu seat.
Ekweremadu nai be the serving senator from Enugu West constituency and hin dey detention for UK cus of kidney wey he wan use one boy own take give hin piken before the boy come go report to police for UK.
The lawyer dey beg the court make dem say Ekweremadu seat dey vacant since hin dey face case onto kidney trafficking mata.
Onyeama say the seat nor fit just dey like that as Ekweremadu still dey detention for UK.