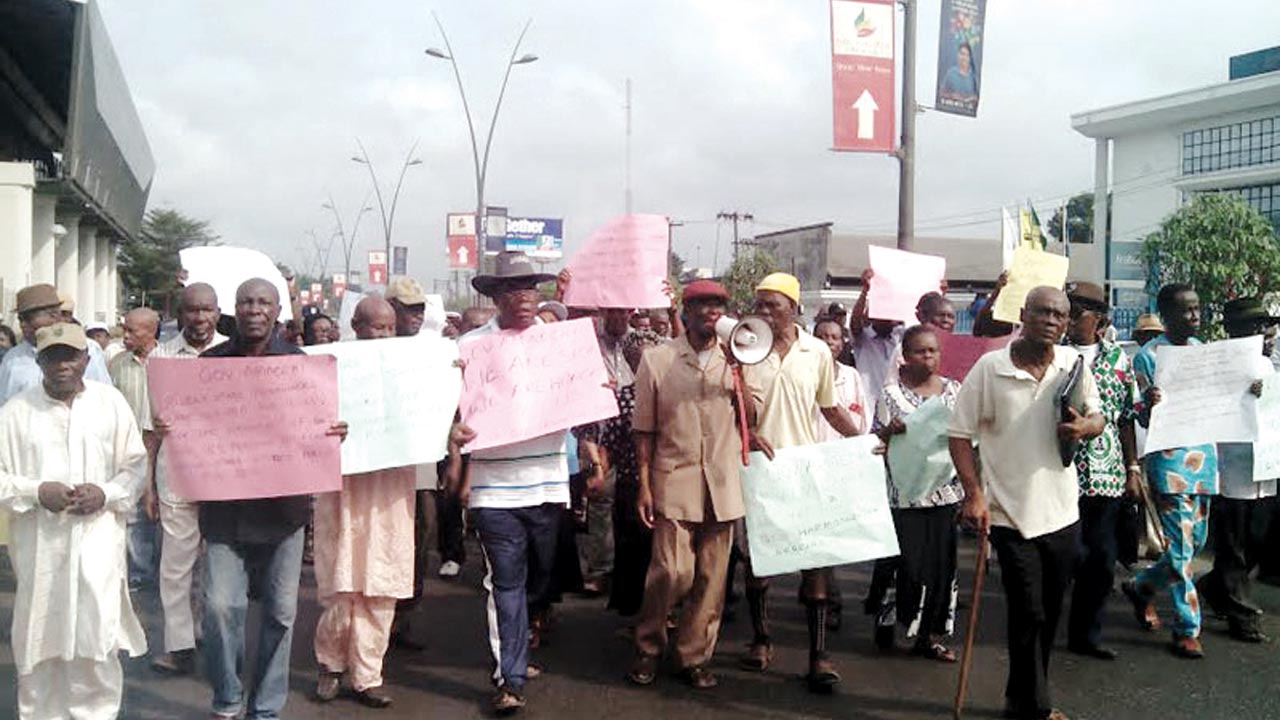 Members of the Nigeria Union of Pensioners don talk say dem go fire down wit one serious nationwide protest on Friday becos d government don fail to increase their pension.
Na Outgoing Presido of the NUP, Abel Afolayan, nia yarn dis one for Abuja for the 11th quadrennial delegate conference of the union on Wednesday.
He come talk say him members go block the Office of the Seceto to the Government of the Federation during the protest.