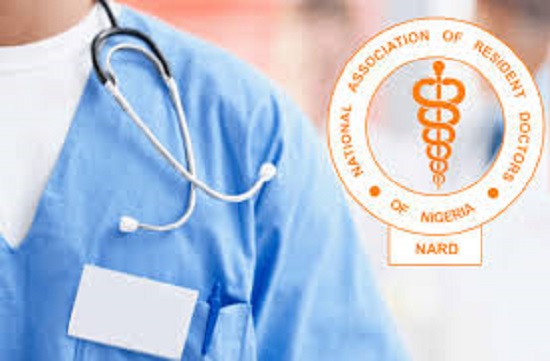 ….Judiciary shutdown court for Abuja
The National Association of Resident Doctors don order doctors for the COVID-19 isolation centres to join the nationwide strike wen dem start on April 1.
The NARD come still threaten any of their branches wen fail to join the strike go pay fine of N5million.
Them come still talk say any branch wen error no go hold any national position for the next two years.
For another side,Judiciary workers shut down the Supreme Court for Abuja on Tuesday, in line with their threat to start one indefinite nationwide strike unto say dem dey seek financial freedom for the judicial arm of government.
Them take dis move undermining say the Nigerian Bar Association (NBA) tell the workers to fashi the strike action, becos according to d NBA now no be d right time becos the Nigerian courts neva dey fit dey operate to full capacity becos of the COVID-19 matter wen dem don dey battle with for the last year.
Meanwhile, news people wen reach there say dem meet the gate to entrance of the supreme court locked at about 7.10 a.m. dis mor mor and dis one so come make workers when been wan resume duties today after the Easter holiday dey stranded.