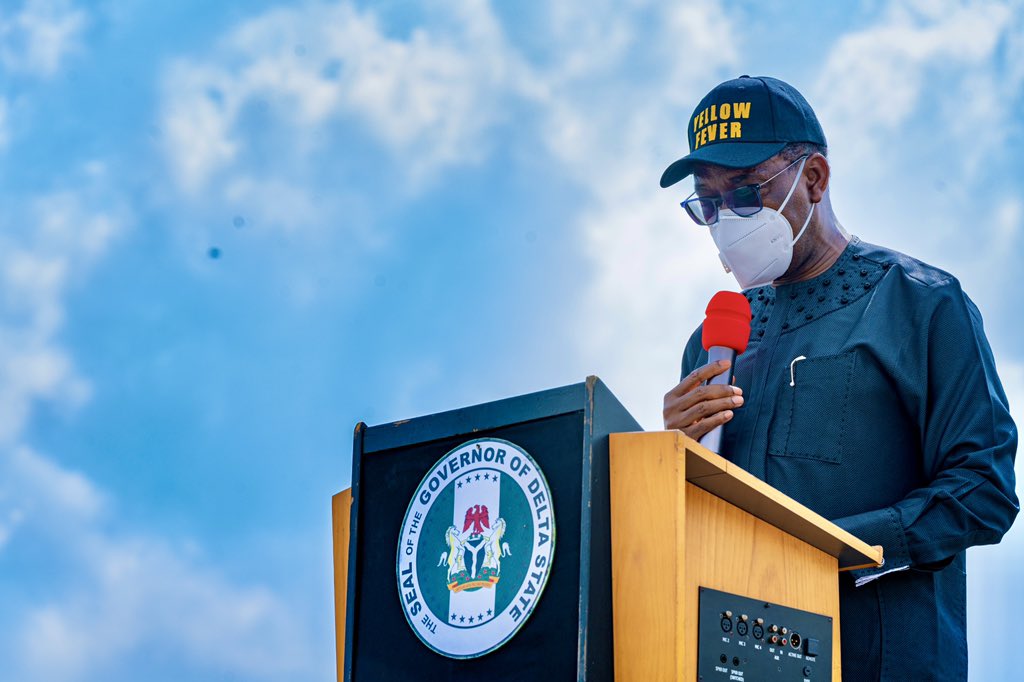 Governor Dr. Ifeanyi Okowa don finally yarn concerning the £4.2M wen Ibori gbanskele go shock-in put for obodo oyibo wen dem don return.
The governor come talk say he get d believe say the state go take possession of the osusu.
Wen Okowa come dey yarn during one interview on Wednesday, he come talk say the state go use every diplomatic channel take settle the matter.
He come still talk say d people of d state go benefit wella from the pepper if dem use am take tidy some projects wen dem suggest for Delta State.