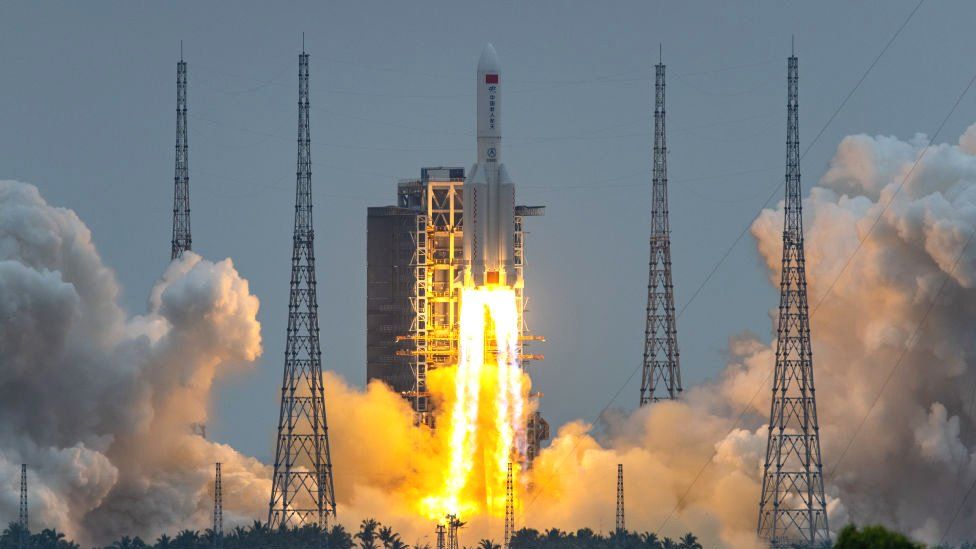 Dirty from one Chinese rocket land for the Indian Ocean on Sunday, with most of the components wen burn up as e re-enter the earth atmosphere.
The way wen d rocket take waka wen dem no fit control come make people dey say dem dey concerned as per where e go land.
Reports wen show on Saturday say one small chance dey say the scattered pieces of the rocket go fit hit Abuja, Beijing, New York, Los Angeles, Madrid, or Rio de Janeiro unto say for 2020, dirty from another Chinese rocket crash enter Ivory Coast, where e take destroy many buildings.
But on Sunday, China Manned Space Agency (CMSA), come talk for one statement say where d matter for take land na for the Indian Ocean near the Maldives.