Manchester United full-back Matteo Darmian go soon buy waka comot from the club and den he go come join Juventus on loan.
E clear say the 29-year-old go sign for the Old Lady for £3 million and the short-term deal go fit dey permanent next summer as him contract for United go surely expire.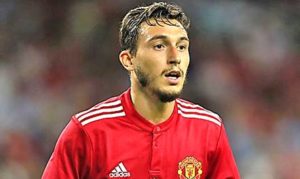 Darmian addition go still also allow Juve defender Leonardo Spinazzola kawasaki comot for Bologna on loan.