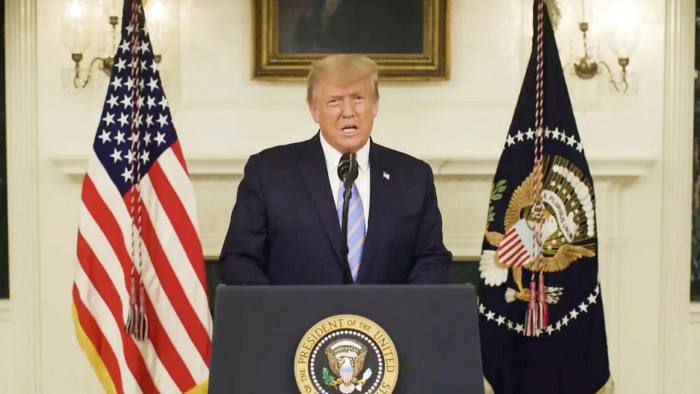 Iraq judiciary say dem don give arrest warrant to outgoing U.S. Presido Donald Trump based on him connection with the killing of one Iranian general and one powerful Iraqi militia leader last year.
Na one judge for Baghdad investigative court wen dey probe the Washington-directed drone strike wen kpuff Gen. Qassim Soleimani and Abu Mahdi al-Muhandis nia give d warrant on Thursday.
Meanwhile na for outside the capital airport nia dem for kpuff d two both of dem last January.