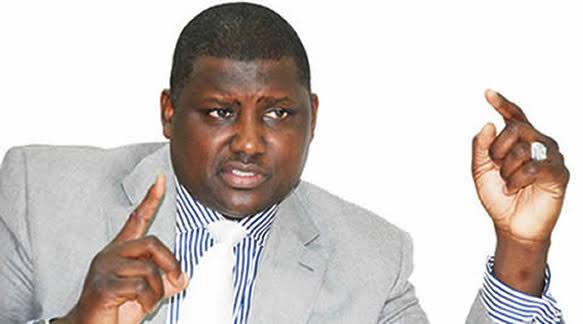 The trial of former chairmo of the Pension Reform Task Team wen no dey work again, Abdulrasheed Maina, on money laundering charges continue for him absence yesterday as one witness, Mrs. Rouquayya lbrahim, narrate how he take tiff more than N14billion from the federal pension account.
Even as Mrs. Ibrahim dey testify before the Federal High Court for Abuja as the ninth prosecution witness, PW-9, she come talk say investigations show say Maina pina pension funds with the before before Head of Service of the Federation, Mr. Stephen Oronsaye.
The witness wen be investigator with the Economic and Financial Crimes Commission, EFCC, wen dey attached to the Anti Money Laundering and Countering of Financing of Terrorism, AML/CFT unit, say she at a time na member of the pension fraud task team wen expose how Maina and him gang take dey use names of fake pensioners take dey gbanskele pepper.
That same yesterday, one lawyer, Mr. Adeola Adedipe wen Maina dey use for him ongoing trial for money laundering, don apply to quit the case.
Adedipe, when dey represent Maina company, Common Input Property and Investment Limited, clear the court as dem resume proceedings for the case say he don file notice say he dey withdraw from d case say he no do again..
The lawyer wen say him client neva pay am shi shi come apologise give the court for him absence from proceedings during some of the recent adjournments.