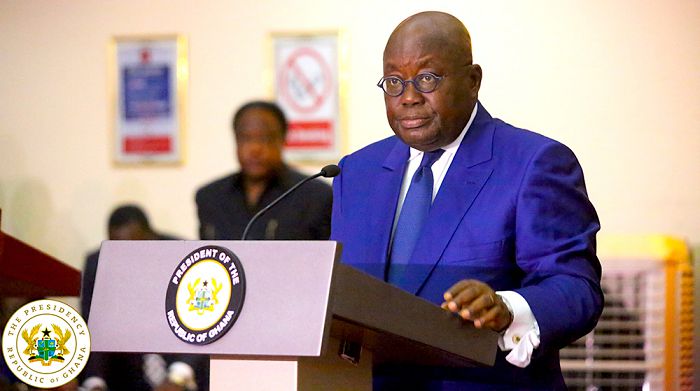 President Nana Akufo-Addo don win the 2020 presidential election for Ghana unto say he beat im closest challenger and before before presido John Mahama wit 6,730,413 votes wen be 51.59 per cent of d total votes.
Mr. Mahama, when contest under the platform of the National Democratic Congress, get 6,240,889 votes wen be 47.36 per cent of the votes.
Mr. Akufo-Addo, when contest for the platform of the New Patriotic Party, win for seven of the 16 regions while Mr. Mahama win for nine.